Epoxy Screeds & Urethane Mortar Screeds
Floor Resurfacers Markets Include:
Epoxy mortars are typically installed from 1/8 to 1/4 inch thick. Epoxy resurfacers are a heavy-duty product used to resurface concrete floors. This results in a 10,000+ psi strength floor with excellent chemical resistant properties. This makes epoxy resin floor screeds suitable for a broad range of applications.Screeds are designed to be much harder wearing than standard concrete and can withstand aggressive chemicals such as acids and alkali. They exhibit anti-slip properties and come in a variety of colors.
Mortars are hand and power trowel applied. Typically used for simple joint restorations or up to a ¼ inch application to an entire concrete surface.
Our products can also be used for pitching purposes. A 3/8 stone can be added to fill areas deeper than ¼ inch. For ¼ inch applications, we distribute by a custom screed box. This epoxy resurfacer is normally sealed with an epoxy mid coat and a urethane topcoat but can be applied to any of the flooring systems Industrial Epoxy Flooring and Polishing installs.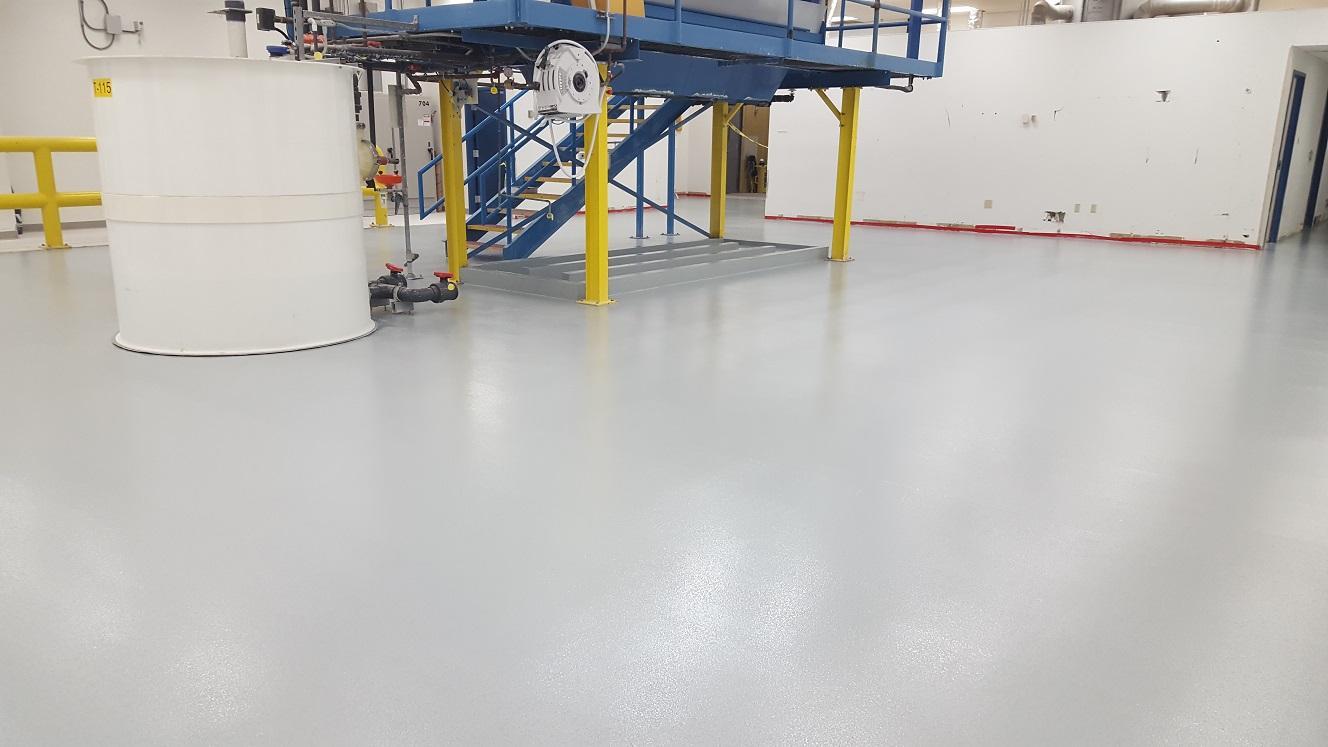 Epoxy or Urethane Troweled Flooring Systems are the Perfect Solutions for the Following
Old factory floors
Automotive manufacturing plants
Pulp and paper manufacturing
Control joint restoration
Heavy use traffic aisles
Manufacturing plants
Cable manufacturing
Any damaged floor in need of repair
Epoxy or Urethane Troweled Floors Have Many Benefits
Can level any concrete
May be used for making ramps and curbs
Can be used to slope floors to drains
Has a P.S.I. of over 10,000
Can be followed by any flooring system
Photo Gallery