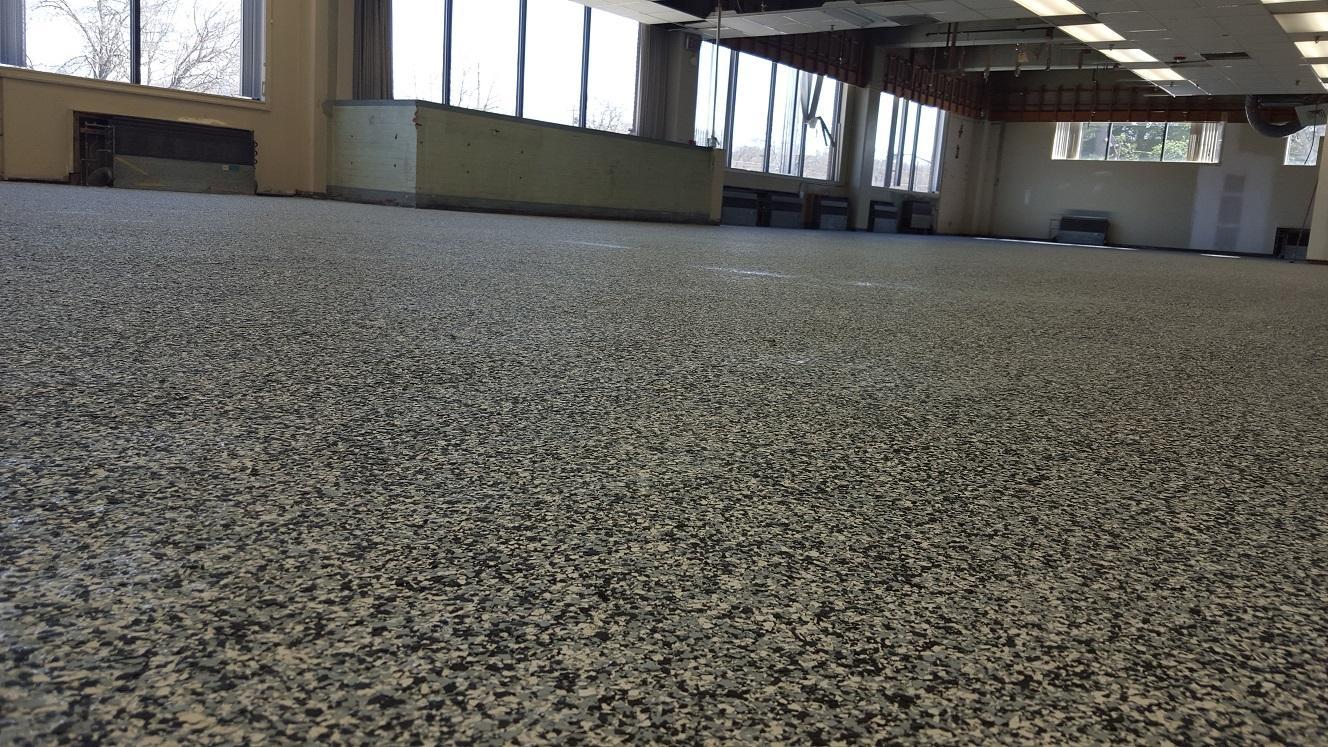 Judd Wire
Manufacturing
Epoxy and Urethane Flooring
Turners Falls, MA
Customer: Judd Wire, Turners Falls MA
Customer info and needs:
Judd Wire decided to update and reconfigure a production line. They abuse their floors with 10,000 lb still wheel carts. They also roll 25,000 led spools of cable over the floor. Judd wanted to update the look of this production area as well as finally putting in a flooring system that would last more than a few months. They also required that the new Flooring be: easy to clean, abrasion resistant, slip resistant, and have clear traffic and production area markings and lines.
Concrete Renovations' Specification:
After seeing first hand the process in which they more the spools, and seeing the heavy forklift action, we specified one of our most durable flooring systems. We specified a 1/4-inch, epoxy/urethane high wear concrete topping. The aggregates in this floor are comprised of 50% steel and 50% quartz sand.the concrete floor resurfacer is one of the strongest systems we install. The topcoat we specified was a 100% solids, chemical resistant urethane. This urethane is filled with ceramic and aluminum.
Our scope of work:
Shot-blast concrete floor to remove the failing epoxy floor coatings and to provide the proper surface profile.
Edge grind entire perimeter where shot-blaster cannot reach.
Prefill all cracks in the concrete with an epoxy repair mortar.
Coat the concrete with an epoxy primer.
Apply the 1/4-inch steel filled mortar with a custom made screed applicator.
Power trowel the mortar to smooth and compact to attain the highest psi. possible.
Diamatic surface grind the floor topping to remove any power trowel lines.
Saw cut all expansion joints, fill with backer rod and a polyurea caulking.
Apply ampigmented epoxy grout coat at a DFT of 16 mils.
Seal the flloor with a chemical and slip resistant urethane coating.
This job was installed in early 2015. It has been performing perfectly.