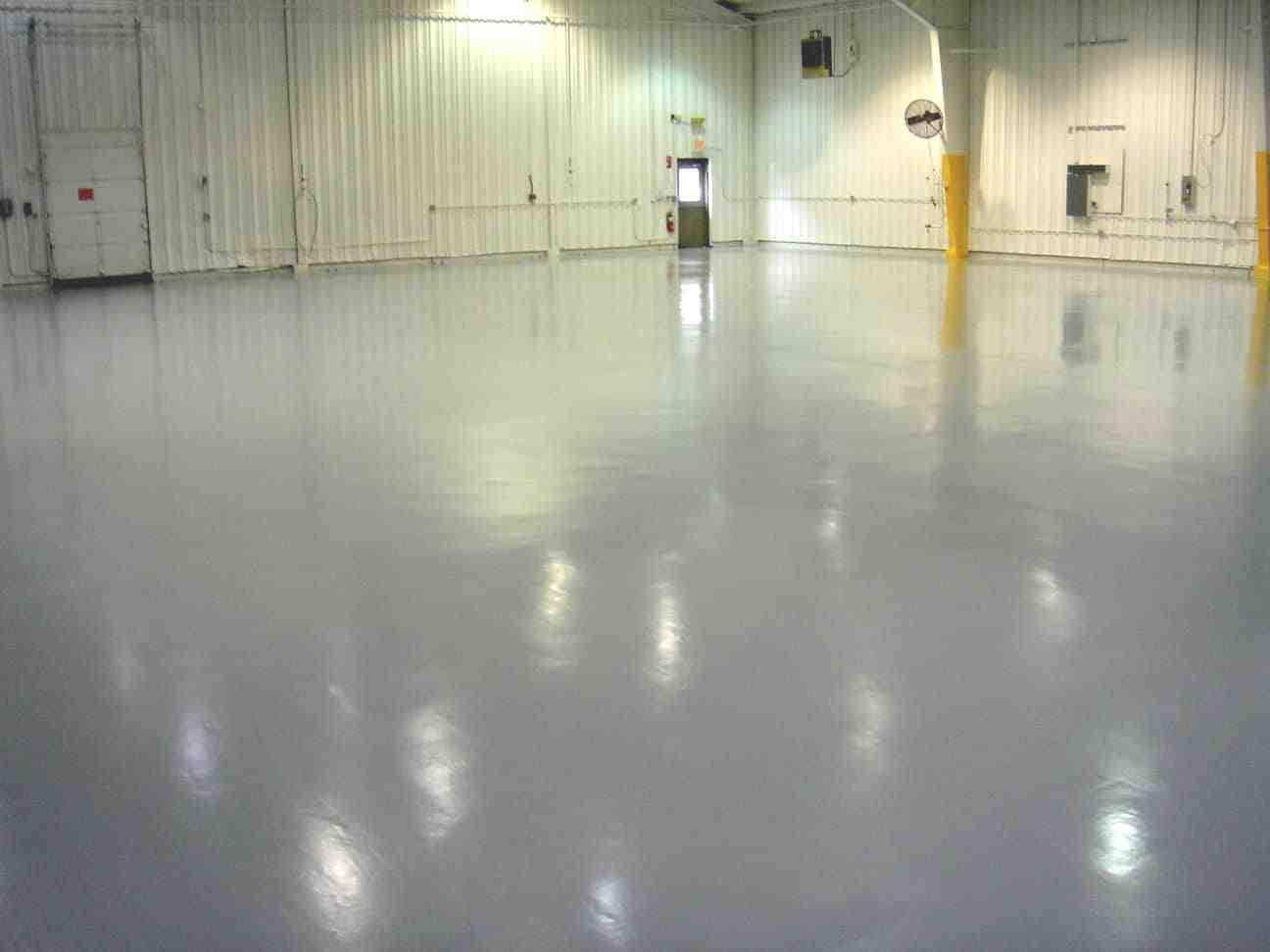 Sheffield Plastics
Manufacturing
Sheffield, Massachusetts
Customer: Sheffield Plastics, Sheffield MA
Customer info and needs: Sheffield Plastics is a producer of all types of polycarbonate goods. The concrete in most of the buildings in this location is unsealed. Sheffield wanted to update a few of the floors in 3 production areas. They needed the new surface to be smooth, easy to clean, chemical resistant and extremely durable. The square footage for this project was 23,000 sf.
Our recommendation: We specified a Tenant Company, 85 mil, epoxy/ urethane flooring system.
The method of preparation for this project would be shot-blasting. All damaged concrete would be prepared and patched with an epoxy repair matrix. The work would need to happen Fridays thru Sundays.
Our scope of work:
Shot-blast concrete to attain the correct surface profile.
Prepare and patch all cracks and holes with an epoxy repair mortar.
Apply Tenant Eco-Fsc epoxy primer, at thickness of 12 mils
Apply Tennant Eco-Mpe slurry coat, at a thickness of 60 mils.
Sand and auto scrub entire floor.
Apply Tennant Eco-Hts urethane, at a thickness of 5 mils.
Apply yellow epoxy traffic lines.
The floors came beautiful. The customer was very happy. Due to the success of this first project, we have installed many floors for this customer over the last 15 years.
The floors we have completed at this facility have been installed by our Albany, NY and Southwick, MA crews.