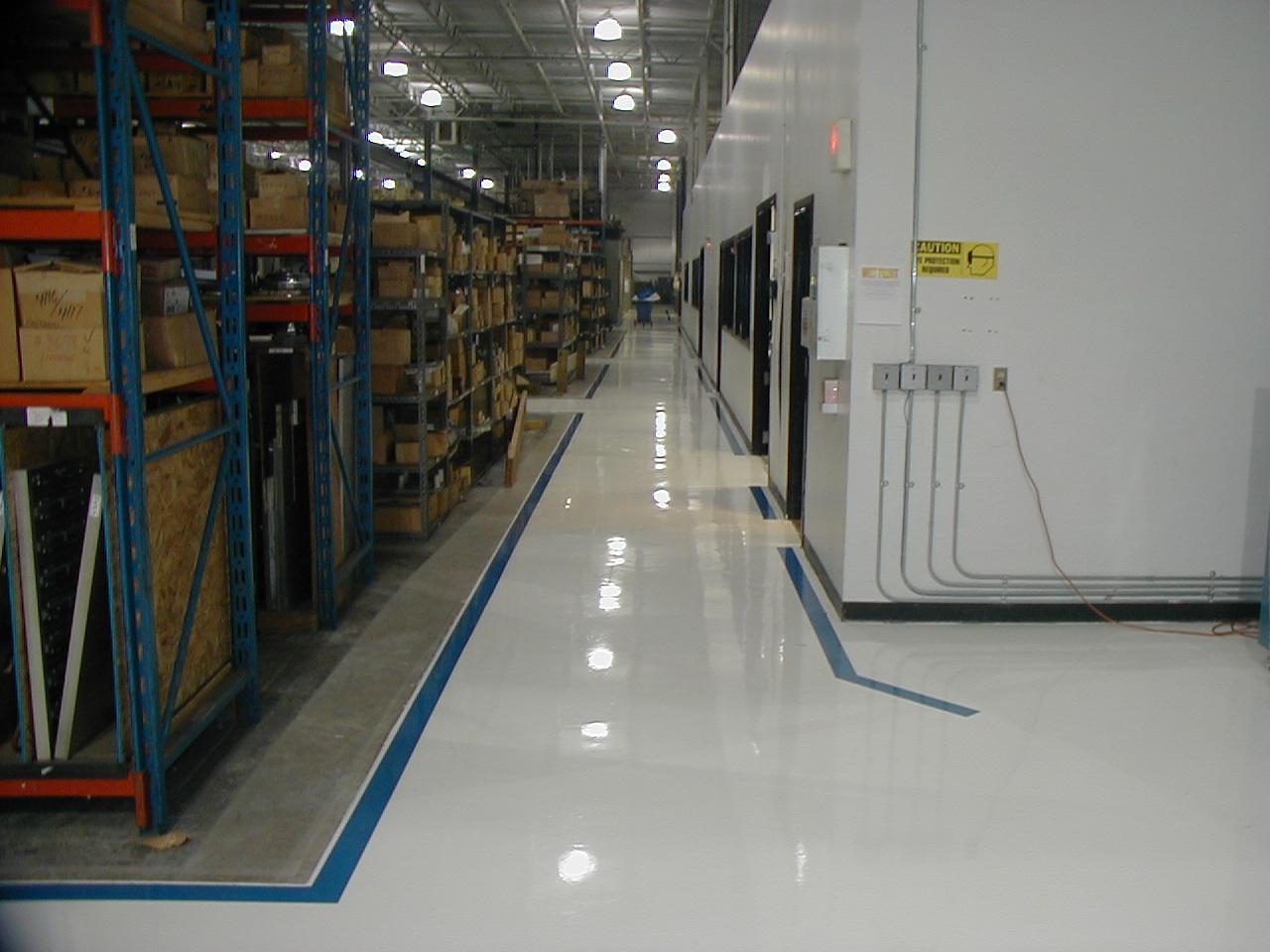 Arwood Machine Company
Manufacturing
Newburyport, Massachusetts
Customer: Arwood Machine Company, Newburyport MA
Customer info and needs: Arwood Machine is a precision contract machining facility. Their primary customers are from the medical and defense fields. The production floor at this location is over 100,000 sf. The president wanted to brighten up the look of the shop by having new traffic lane flooring installed. Arwood needed a floor surface that was light reflective, durable, wear resistant and easy to clean.
Our recommendation During our walk thru, our estimator noticed signs of water vapor. He had one of our technicians perform a relative humidity test. This test failed. Due the failure we specified a vapor stop primer. For the flooring system we specified a 50 mil, epoxy/ urethane coating. The owner chose white with blue safety lines.
Our scope of work:
Shotblast concrete to provide the proper surface profile.
Fill all holes and voids with a vapor stop slurry.
Apply the vapor stop epoxy at a thickness of 16 mils.
Broadcast aggregate to excess.
Apply an epoxy base coat a t a thickness of 15 mils.
Apply a self leveling epoxy slurry at a thickness of 30 mils.
Apply a chemical and UV resistant urethane at a thickness of 5 mils.
Apply blue epoxy traffic markings.
The customer was very happy with the new floor. We checked in in this location 8 years after the floor had been installed and it still looked great.
The crew responsible for this install was from our Southwick, MA location.