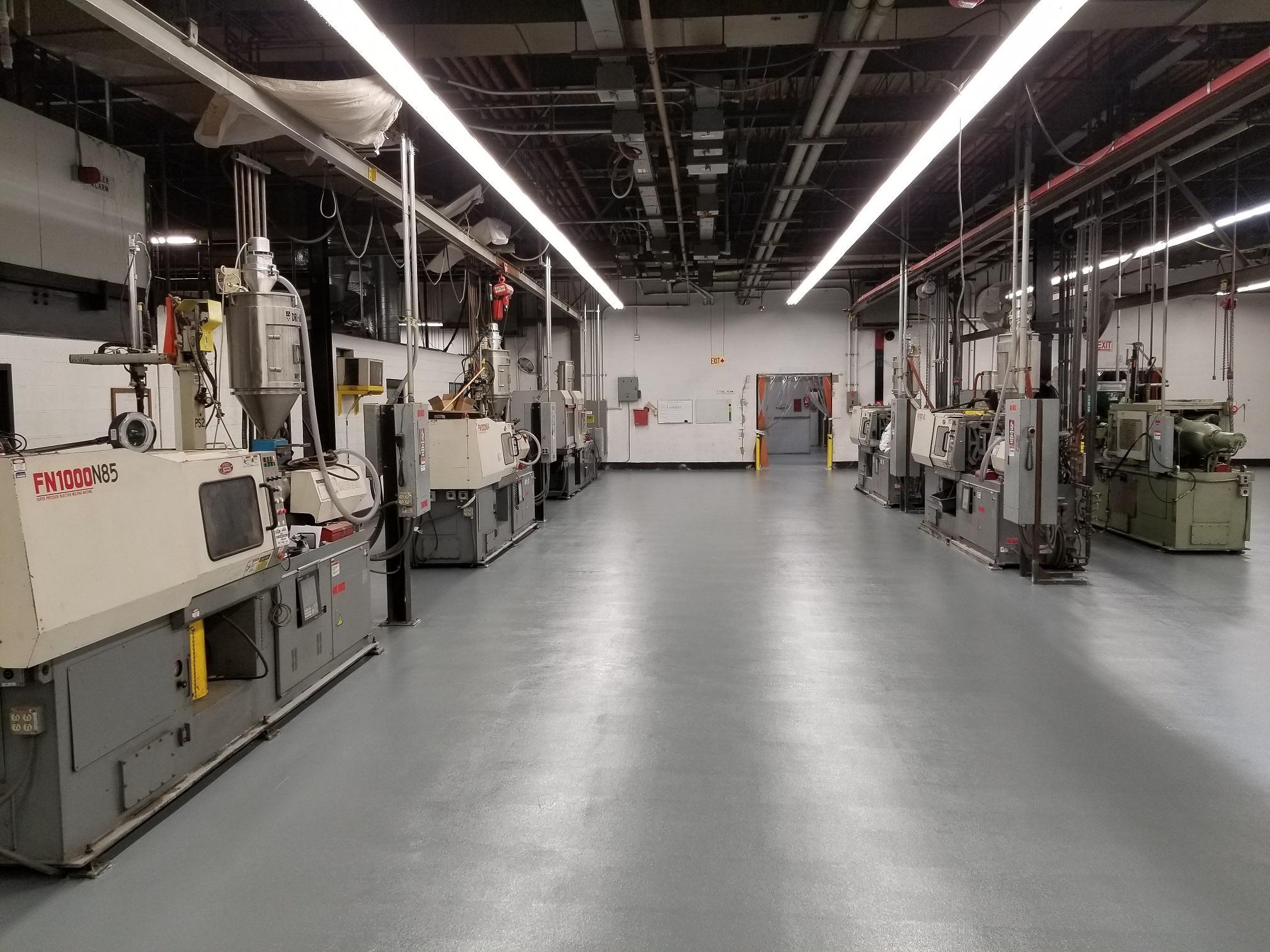 Ensinger Plastics
Manufacturing
Epoxy Resurfacer and Urethane Flooring
Putnam, CT
Customer: Ensinger Plastics, Putnam CT
Customer info and needs:
The concrete floor joints were badly deteriorated and the floor was very uneven. The customer wanted a floor that could handle extreme forklift traffic, be easy to clean, light reflective and chemical resistant. They needed the floor to match their first class products. The big challenge would be working around the intense production schedule.
Our recommendation: 
We specified a 1/4 inch, power troweled epoxy resurfacer with an epoxy mid coat sealed off with a high traffic urethane top coat. This Tennant Company concrete resurfacer would have to be installed on weekends, at night and in 12 phases.
Our scope of work:
Attend a preconstruction meeting
Shot-blast floor to achieve the proper surface profile
Saw cut and key in all termination points
Fill all the holes, cracks and voids with an epoxy mortar
Power trowel out a 1/4 -inch epoxy resurfacer
Grind floor to remover any trowel marks
Apply a 100% solids epoxy grout coat
Apply a 100% solids high wear urethane seal coat
Cut and fill all expansion joints with a polyurea