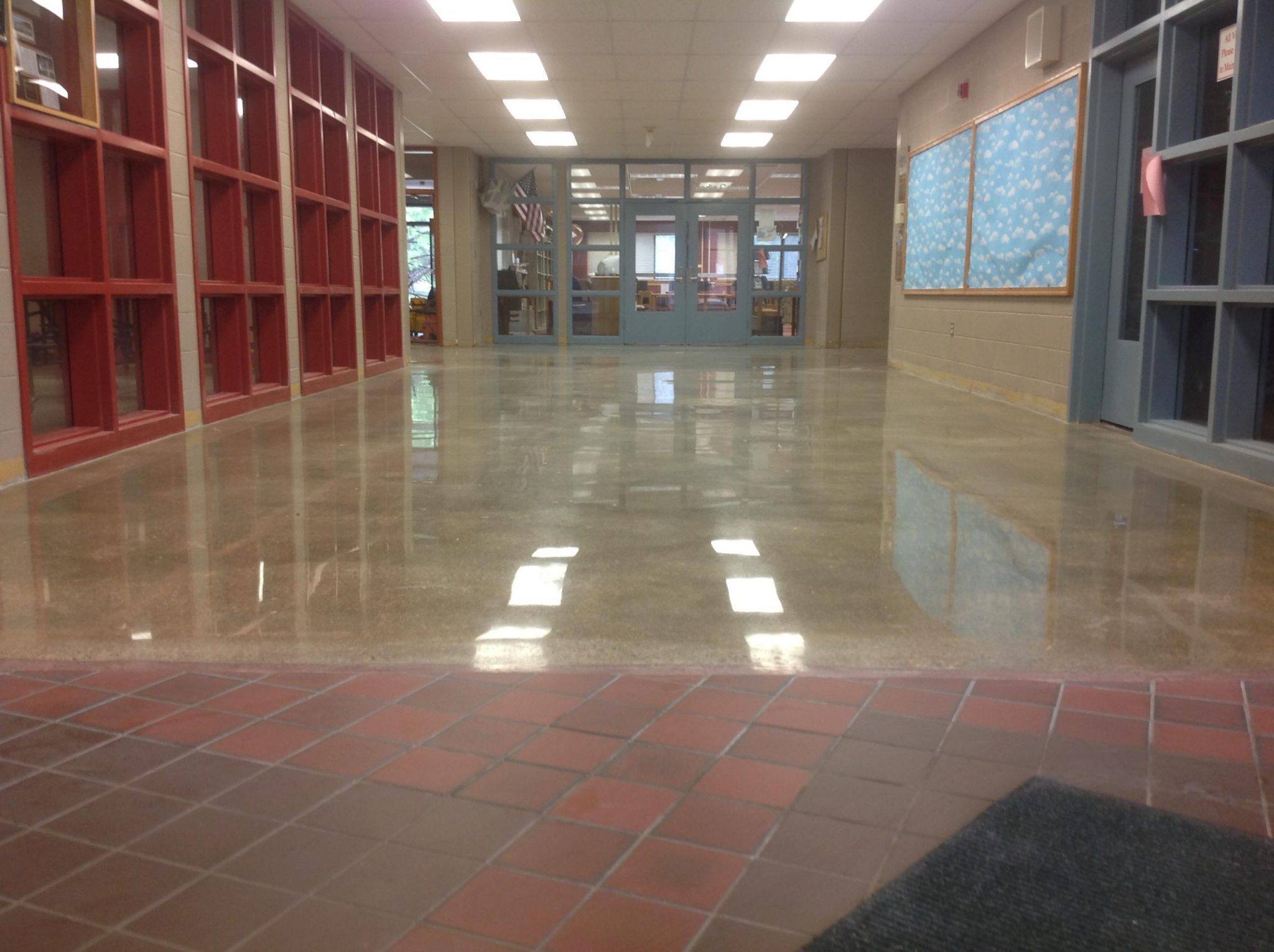 Bristol Elementary School
Education
Customer:  Bristol Elementary School, Bristol VT
Customers info and needs:
Bristol Elementary is located in Addison County VT. The schools hallways were covered with VCT. The tile was at the end of its life and the costs to maintain it were becoming too much. They decided it was time to upgrade to a polished concrete floor. To save money, the school dept. removed all the tiles on their own. They just needed us to remove the adhesive and polish the floor. The total sf of the hallways was 11,000.
Our recommendation:  
The school had already decided to upgrade to upgrade to a polishing floor. They had also already decided on us as a contractor after seeing our work in a local market. Our estimator inspected the concrete once the tile was removed a recommended that the joints be restored and the holes be filled.
Our scope of work: 
Grind entire concrete floor with 30/40 grit diamonds.
Saw cut and fill all joints with a pigmented polyurea.
Patch all holes and voids with an epoxy repair matrix.
Polish the entire concrete slab using 60/80 and 120/150 diamonds.
Apply a concrete densifier.
Polish the entire concrete floor using 100,200,400 and 800 grit poly diamonds.
Apply a polishable concrete stain guard.
Burnish floor with a propane powered burnisher.
This floor came out amazing. The customer was thrilled. This project was completed using a crew from our Southwick MA office.