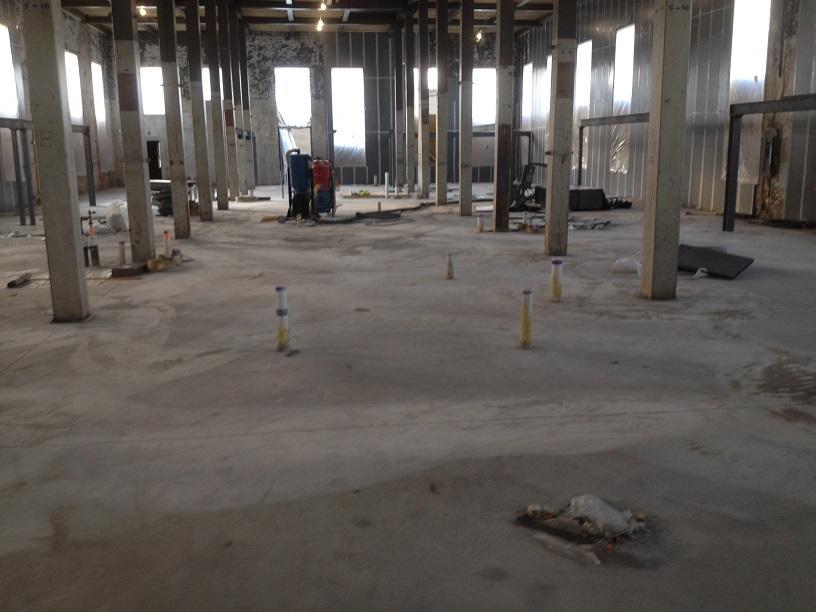 Affordable Housing
Public Places
Customer:  Affordable Housing, Kingston NY 40,000sf of concrete polishing.
Customers info and needs:
AH works with in cooperation with The State of New York to provide families with affordable housing. AH purchases old, abandoned factories and completely renovated them. They have been doing this for three generations. Most of the time the buildings have been vacant for many years. They work under the guidance of the local historical societies to preserve the history of these building. The historical society loves the look of the polished concrete floors. When dealing with frequent turnover in rental properties, polished concrete is the most cost effective floor surface. AH always specifies a polished floor when the substrate is concrete. In a rental environment, carpet wears, stains and needs replacing every time a new tenant moves in. A polished concrete floor is easier to clean, doesn't have to be replaced and is stain resistant. It also meets ADA Accessibility Guidelines for Buildings and Facilities.
Our recommendation:
We recommended that all the concrete be polished to a level 4 finish. We also recommended that all the holes and voids be filled with a polishable concrete repair mortar. The joints would also have to be cut and caulked. The concrete around the isolation columns was over an inch higher than the floor. We would need to grind them level.
Our scope of work was:
Grind the concrete around the isolation columns level.
Saw cut, install backer rod and caulk all control joints.
Grind the entire concrete floor surface with 16 grit diamonds to remove any existing glues.
Fill all major holes, cracks and voids with a polishable repair mortar.
Grind the entire concrete floor with 30/40, 60/80 and 120/140 grit metal bond diamonds.
Apply a penetrating potassium silicate concrete densifier.
Power scrub floor with a ride on floor scrubber.
Polish the entire concrete floor with 100,200,400 and 800 grit, poly bond diamonds.
Apply a polished concrete stain guard.
This job came out beautiful. Since this project we have completed another 50,000sf for AH and 4 jobs for this architect.